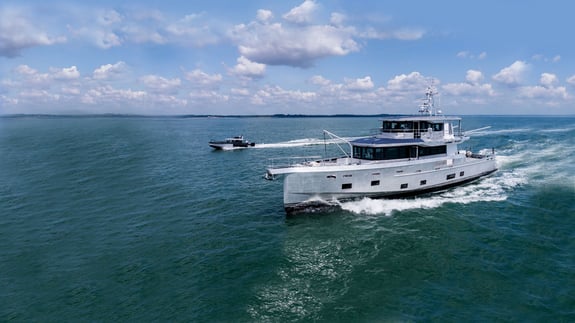 DISCOVER THE EXPLORER SERIES
Designed for explorers and made for adventure, our vessels have been created to meet the requirements for true explorer vessels from 20m and upwards. Designed from the ground up to take you to wherever your next great adventure lies with a reliable and capable platform. On virtually every level, Arksen vessels beat the competition.

Take a deep breath
Breath in your surroundings, look across the water at the secluded bay you have arrived in. You made this journey, you chose this adventure, we just provided you the tools and support to get there.

Arksen is about enabling the voyages you have always dreamed of to become a reality. Rediscover that passion for curiosity, the desire for new experiences and share those unique adventures with loved ones.


Reach new heights
As you reach the peak you turn around and look at the valley unfolding around you, your vessel is moored in the cool waters below. All that's left is to carve your way back down the mountain side, gliding through fresh untouched powder.
Whether you are into ski-touring or just more of a fan of the apres ski lounging on deck, Arksen provides you the vessel to get you there and can arrange the guides and training to achieve your passion.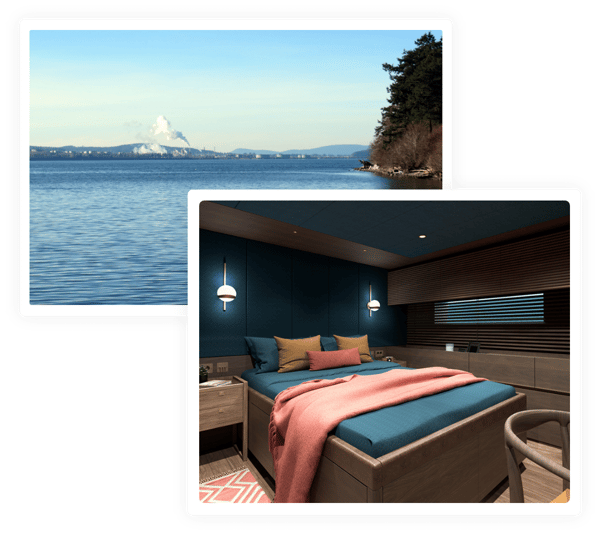 Discover deep depths
You come up for air having reached your deepest free dive yet, learning this sport with your family is the greatest achievement you could want.
Our concierge service and explorers club can curate tailored itineraries to take in your favourite spots or new destinations. Designed around the activities you want to engage in along the way, every journey is unique and every adventure is made for you.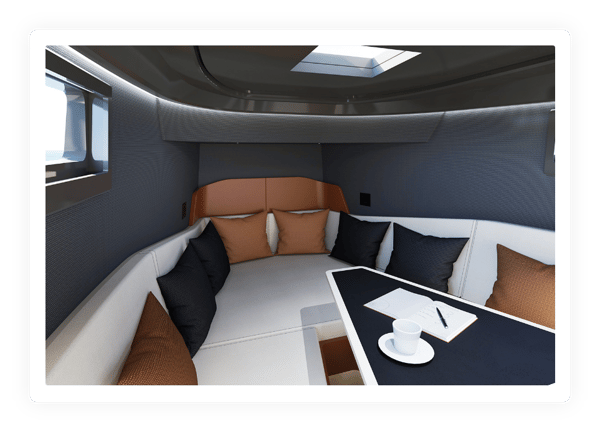 Relax in comfort
Whatever the destination be it cold and harsh or warmer climates, the interior provides all the comforts of home. The carefully considered layout is designed to provide you and your family and friends with all the little luxuries while keeping the functionality required for life at sea.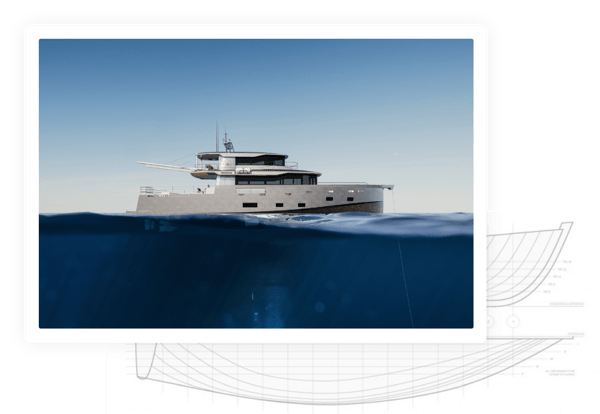 An important part of our vision is to ensure we are inspiring the next generation of explorer, scientist, and conservationist, and that's why at Arksen, we support projects which empower people to better understand, protect and nurture the world's oceans. Working together with our partners, we formed Yachts for Science; a project which brings together yacht owners, and marine scientists with the aim of providing easier access to oceans for vital research. You can learn more about the other pillars of Arksen Philanthropy.
How can we help you?
We would be thrilled to chat with you, learn more about your story and see if it makes sense for us to help you get on the water more often.
Please reach out.
ben@oaksmithyachts.com

206.949.2270